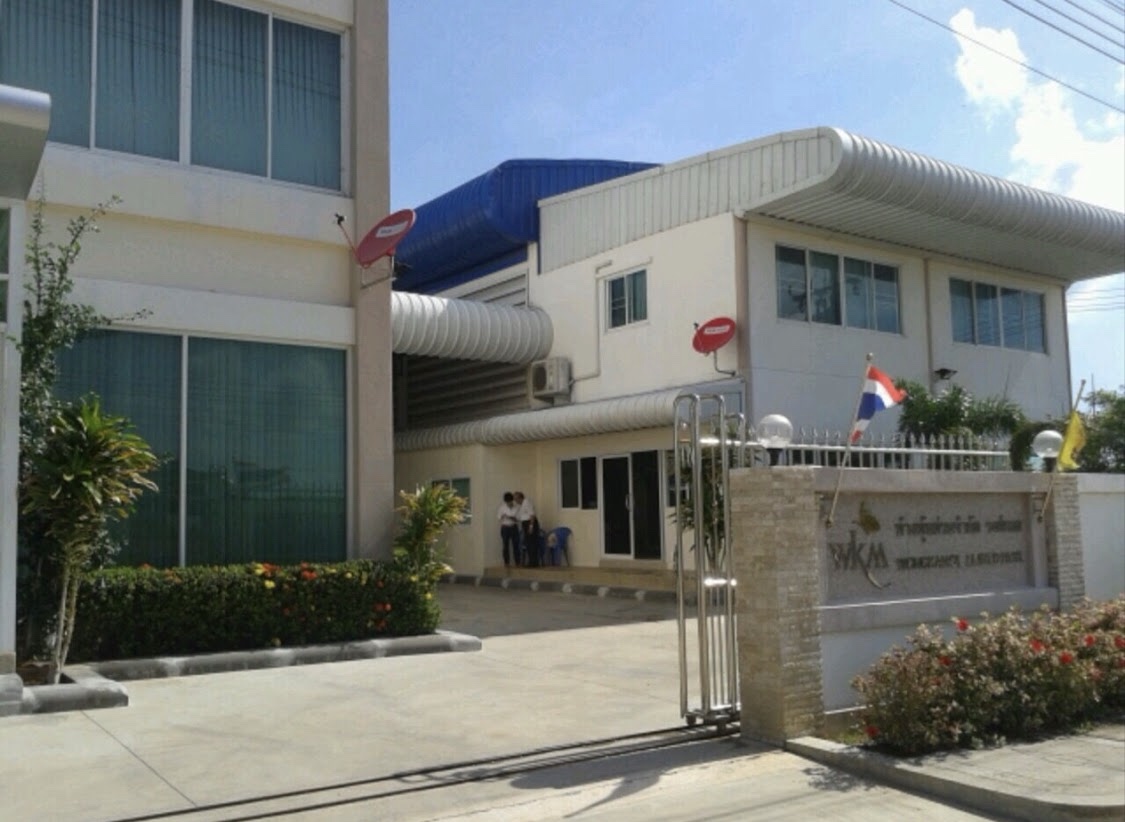 Company information
Wongkamol Partnership Limited was founded in B.E. 2525 by Mr.Paiboon Dejsuwankamol and Ms.Kamolhong Dejsuwankamol. The company's goal was to import stainless steel cleaning products (stainless steel scrubber) from abroad which is considered the first juristic person in Thailand to import this product and plan marketing until the product has been widely known. However, when competition in the business sector increases, Mr.Paiboon and Ms.Kamolhong realize the importance of building the R&D team to allow Wongkamol Partnership Limited be able to invent, develop, test various products along with managing production cost itself.
With marketing vision and efforts to understand the actual needs of customers, including highly talented R&D A team, it allows Wongkamol Partnership Limited products to meet market demand and offer excellent performance at an affordable price.
The list of various products is as follows.
B.E. 2527: Invented the stain-remover for general irons (Clean ontm)
B.E. 2528: Invented the computer and office equipment cleaner (Touche Kleantm) and distribute in Thailand at the same time with the advent of the computer. Until later, the computer monitor was developed from the glass screen to the LCD screen. So, (Touche Screentm) the computer and office equipment cleaner had been invented to maintain a leading position in the group of innovators and distributors of the computer and electronic cleaning products.
B.E. 2397: Invented the Jewelry & Silver Cleaner (Jewelictm) Wongkamol Partnership Limited was a pioneer in the use of product presentation strategy through a demonstration to educate and stimulate customer needs. It was also a test of quality that was evident before customers make decisions that received good feedback from customers both in Thailand and overseas.
B.E. 2540: Wongkamol Partnership Limited has extended its product category by inventing the Jewelry & Silver Cleaner (SilverBluetm), which has the ability to effectively solve silverware's discoloration, or tarnished silverware and also be safe for users. SilverBlue was considered the first Jewelry & Silver Cleaner brand invented by Thai people which is widely accepted both domestically and internationally.
With the vision of Mr. Paiboon, he realizes that in the future, the demand for jewelry will be increasing together with high-quality products and has the potential to be distributed in the world market. Especially European countries, Middle East countries, and others. Therefore, the R&D team of Wongkamol Partnership Limited has focused on inventing and developing many types of jewelry cleaning products to meet the endless needs of the market and deliver a great experience for every customer.
B.E. 2545: Wongkamol (Thailand) Co., Ltd. was founded to carry out marketing activities under Wongkamol Partnership Limited affected the beginning of the group called "Wongkamol Grouptm"
B.E. 2548: Wongkamol Group developed products under WKM brand to expand the market to aboard. with representatives in various countries such as Belgium, China, Japan, Korea, Vietnam, Malaysia, Indonesia and South Africa. Moreover, Wongkamol Group also provides OEM service under the customer's band worldwide such as United Kingdom, United States, Italy, Australia and Finland.